Entrepreneurs: How to hire the online bookkeeper right for your business?
Introduction:
Online bookkeeping service providers can take accounting tasks off your hand so that you can focus on the fundamental objectives of your business.
You could shift your focus from managing mundane things like entering journal entries, reconciling bank balances, managing cash flow forecasts, etc to growing your business empire.
When businesses choose to outsource their bookkeeping needs, they are entrusting an important financial function to an outside firm. Therefore, it becomes important to find someone you can trust.
In addition, they'll be handling sensitive financial information and will play a key role in helping you manage your finances. Therefore, you need to understand their IT security framework before you sign up with them.
This article will help you select the right professional accountant suitable to your business needs.
Key takeaways
One of the most beneficial aspects of hiring an online bookkeeper is that they are able provide bookkeeping services without being present in your office.
Online bookkeepers make use of internet and cloud software to offer variety of bookkeeping services.
Consideration of certain parameters like qualification, knowledge etc., can help you choose the right online bookkeeper for your small business.
If you're looking for a team player, ask questions, research and compare industry standards and then make a choice that suits your business needs.
Who is an online bookkeeper?
An online bookkeeper is a professional who provides bookkeeping services to small businesses and individuals remotely without being present in your office.
With the advent of fast internet and reliable video conferencing software, it is now possible for accountants to provide accounting services without being present in your premise.
Online bookkeepers typically have experience working with a variety of cloud based accounting software programs, for example, XERO, QuickBooks, MYOB, Reckon, etc.
In addition, they can offer their businesses a wide range of bookkeeping services including BAS lodgement, payroll processing, reconciling accounts, and helping them meet their tax requirements.
How to choose the right service provider?
There are certain parameters that needs to be considered before hiring a competent service provider.
Qualification

A successful bookkeeper should have thorough knowledge about all bookkeeping and accounting-related concepts.

In addition, they also need to have a comprehensive understanding of applicable tax requirements and other regulations so that you continue to meet your legal obligations.

Therefore, in order to qualify as a competitive bookkeeper, one must not only have an appropriate accounting degree but also have the adequate amount of experience to maintain your books accurately.

At Accuratee, we are a chartered accountants firm as well as a registered tax agent. Furthermore, we have years of experience assisting small businesses, so you can anticipate timely and effective assistance from us.

Integrity

Integrity is one of the most essential characteristics for an accounting professional because it allows the decision-makers to make informed judgements.

Small business owners rely on honest accountants to run their companies without fear of biased reporting. It helps them make sound decisions about the future of their company.

In addition, honesty and integrity play vital roles in accounting because they allow investors and other stakeholders to trust the information they receive about companies in which they invest.

Attention to detail

A good virtual accountant should be detail-oriented i.e. they should have a keen eye for every detail surrounding a transaction.

They should also be able to quickly spot any errors or discrepancies or notice if something doesn't add up as even the smallest mistakes can have a big impact on the accuracy of financial reports.

By paying close attention to the details of their work, bookkeepers can help ensure accurate bookkeeping and up-to-date financial reports.

Wearing Confidence

A professional accountant should have a confident personality. After all, they will be dealing with sensitive financial information and need to be able to project an image of authority and competence.

It is important to hire someone who is good with numbers and confident in their abilities to be able to back up their claims with tangible results. They should be able to answer any questions you may have about your finances.

Confident bookkeepers are more likely to stay calm under pressure and be able to think on their feet when faced with challenging tasks.

Keen on polishing skill sets

Being a good online bookkeeping service provider comes with a lot of responsibility to keep the business books accurate and up-to-date. Therefore, it becomes crucial that bookkeepers keep up with the latest trends and technologies.

It is important to hire someone who is good with numbers and confident in their abilities to be able to back up their claim. For example, learning about new updates in accounting software, keeping updated about the changing tax laws and their effects on your business, etc.s with tangible results. They should be able to answer any questions you may have about your finances.

In short, it's imperative for a competent bookkeeper to stay up to date with the latest developments through continuous learning. By being highly skilled and adaptable, a bookkeeper can provide valuable support to your business.

Commitment and discipline

Professional bookkeepers play an important role in maintaining financial records for businesses and organizations. Therefore, in order to be successful in this field, it is essential to have a high level of commitment and discipline.

Bookkeepers must be able to maintain accurate records, documenting all transactions and keeping track of deadlines. They also need to be able to work independently, as well as being able to take direction from managers and superiors.

Sound Knowledge of the accounting and other software

As the industry is getting highly automated, having sound knowledge and hands-on experience on accounting and other related software is the basic expectation from skilled bookkeepers.

Do you know bookkeeping can be automated to streamline your accounting function?

Download our free e-guide on automating your bookkeeping and get it all sorted for you.

Download

Every accounting professional should be well aware of your type of business to maintain your books efficiently. It's important to tailor his approach to your specific industry.

A virtual bookkeeper that takes the time to understand your business will be able to provide more accurate financial reporting.

Accuratee is one such bookkeeping firm that specializes in providing customized online bookkeeping services as per the specific needs of your business.

For how long have you been in the industry?

To know how experienced your prospective virtual bookkeeping service provider is, you need to check

How is their reputation in the industry
What type of clientele they have primarily worked with
How long they have been in the industry
What are their strengths and weaknesses
What is their expertise with different accounting softwares

You generally tend to gain a clearer understanding of their profile by visiting their websites and social media profiles like LinkedIn, Facebook, Instagram, etc.

How do you typically communicate with clients?

The majority of bookkeepers have a preferred method of how they communicate with their clients. Find out what approach your potential bookkeeper would typically use and then decide whether it will fit within your requirements.

For example, a few checkpoints to consider could be:

Do they opt for phone conversations, emails, DMs, or video calls?
Will you have a secure password-sharing program and a shared drive folder?
Do they employ a particular system that you'll need to learn?
What are their availability and response turnaround times?

Accuratee provides communication in every mode easily accessible by their clients and we are always reachable.

What is the scope of work you provide?

Online bookkeeping services can encompass a wide range of tasks. A typical scope of work for a bookkeeper may include

maintaining financial records
completing data entry
preparing financial reports
managing payroll services
GST reporting and filing taxes.

Before hiring a bookkeeper, take some time to assess your needs and determine what tasks you would like them to handle.

This will help to ensure that you find a bookkeeper who is well-suited to your business requirements and that you are able to establish realistic expectations for their work.

By clearly defining the scope of work, you can ensure that your bookkeeping needs are met in a timely and efficient manner.

What are your delivery and turn around times?

Timeliness in maintaining your books is essential for you to get real time updates about your financial situation. Unreasonable delays could lead to unidentified issues, missed opportunities and also hefty fines that come with them.

A few important questions you may ask could be:

Can you expect your monthly reports by a certain day of the month?
What is their availability to answer questions?
Would they be able to give an email or phone call response within 24 hours?

Accuratee is keen on timeliness and discipline. We send timely reminders to clients and always ahead of time in providing our services. We follow a proactive approach.
How much do online bookkeeping services cost?
The overall cost of bookkeeping services vary depending on the complexity and requirements of your business.
At Accuratee, our packages are affordable and in tune with the level of virtual bookkeeping services we offer to Australian businesses. Contact us today to discuss and get the best accounting experience in the most cost-effective way.
How is my information protected?

Data security is a matter of concern for business owners when they share crucial information with their bookkeeping service provider.

Some of the questions to ask includes:

How do they protect your personal and financial data?
What particular tools do they employ to safeguard your login details?
How do they encrypt passwords?
How do they back up their data and records?

At Accuratee, we believe in transparency with our clients. We ensure complete data security and confidentiality.

What are some of the popular bookkeeping services provided by your virtual bookkeeper?

A professional bookkeeper will provide you with all or a combination of the below list of services that are necessary for your business, depending on which package suits you best.

Payroll services including Single touch payroll
Accounts receivable and payables management
Business registrations including ABN, GST and PAYG.
Preparation of income statements and financial reports
Inventory management
Fixed assets and Bank reconciliations
Tax preparation, BAS lodgement, and IAS lodgement
Management reporting
Financial modelling and Business planning
Cash flow budgets and forecasts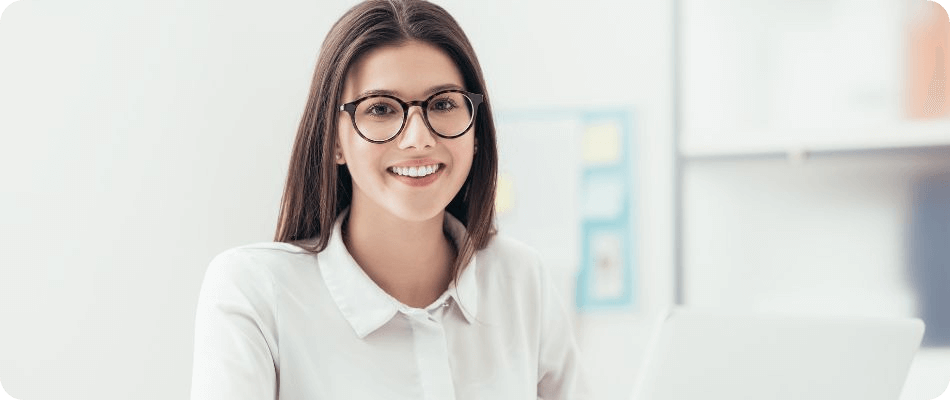 Conclusion
It can be difficult to find the right online bookkeeping service for your business. With so many choices, how do you know which one is the best fit?
The tips discussed in the above article will help you choose the best online bookkeeping services for your needs.
First, consider what services are important to you and your business. Some companies offer a wide range of services, while others specialize in a particular area. Next, compare prices and reviews to find the best value for your money. Finally, contact the company and ask questions, as compiled above, to make sure they are a good fit for your business.
Choosing the right virtual bookkeeper can save you time and money. Consider Accuratee today to get started! We have the experience and expertise necessary to help your business grow and succeed.
Why Accuratee?

We are certified bookkeepers and registered tax agents and offer:

Secure and instant access to your financial information
Affordable and practical bookkeeping rates.
Direct, easy, and timely reporting of your tax matters.
Highest level of transparency.
Customized packages that suit your needs.
Easy access to our team of professionals for any queries.

Accuratee provides the perfect bookkeeping solutions for all your business needs. Book a call now to get the best experience in virtual bookkeeping services.
If you're looking for a more efficient and accurate way to manage your accounting, contact Accuratee today. We can help you get set up with a cloud accounting system that will make your business run smoother than ever before.
Book a call today and take advantage of all our excellent services.
You can call us at 1800 96 50 90 | email at info@accuratee.com.au