Cloud based accounting for small businesses: Why should you switch?
Introduction:
Business owners are always looking for new and innovative ways to make their financial operations more efficient and profitable. Moving your accounting process to the cloud is one way to make it more efficient.
Cloud accounting is the essence of bookkeeping outsourcing. As long as you have an internet connection, you can access your cloud accounting records from any location.
Cloud-based accounting software has been the wave of today's market. Why? It offers many benefits including ease and convenience as well as greater efficiency which ultimately leads to improved accuracy in your numbers!
In this blog post, we will take a look at what cloud accounting is, how it works, some of the benefits it can offer to entrepreneurs, and a lot more.
Keep reading to learn all about cloud accounting, and how it can benefit your business.
Key takeaways
Cloud accounting is an easy way to keep track of financial information, simply with an internet connection.
Cloud accounting is the wave of tomorrow. It's a convenient, efficient and secure accounting method.
There are numerous benefits of cloud accounting software that makes it appealing to businesses.
It is important to assess your business needs in order to choose the best software for your business.
With the right cloud provider, you can rest assured that your data is always safe from software vulnerabilities.
What is cloud accounting?
Cloud accounting is the use of online services to store and manage financial information.
Instead of keeping physical copies of financial records or using on-premises software, businesses can use cloud accounting platforms to track income, expenses, and other data.
Cloud accounting software is usually subscription-based, meaning you pay a monthly or annual fee to access the software and its features.
How does cloud accounting work?
Cloud accounting is simple to set up and use, all you need is an internet connection.
Firstly, users subscribe to an online accounting software solution and move their books into the cloud.
From that point on, they can access them from any web browser or with a downloadable app for smartphones!
The user's books are automatically updated from any web browser or app on their phone.
The accounting software connects to the business bank account directly so that banking transactions flow seamlessly to the software.
How is cloud accounting different from traditional accounting software?
Cloud accounting is a relatively new development in the world of accounting. Unlike traditional accounting, which relies on paper records and on-site software, cloud accounting uses internet-based software to store financial data.
There are several drawbacks of traditional accounting which includes:
High software license and maintenance cost
Complicated to keep backups
Difficult and time-consuming to upgrade, as it is not automatic
Single user access makes it difficult to share accessibility with all key personnel
Data may not always be up to date as it is not real-time
Cloud accounting has overcome these disadvantages over traditional accounting in the below ways:
It is more convenient and efficient to store financial information online.
It provides businesses with real-time insights into their financial performance.
It makes it easier to share data with accountants and other financial professionals.
The backup and update to the software is automatic as it is cloud based.
It allows multi-user access from different locations.
As a result, cloud accounting is becoming an increasingly popular choice for small businesses and startups.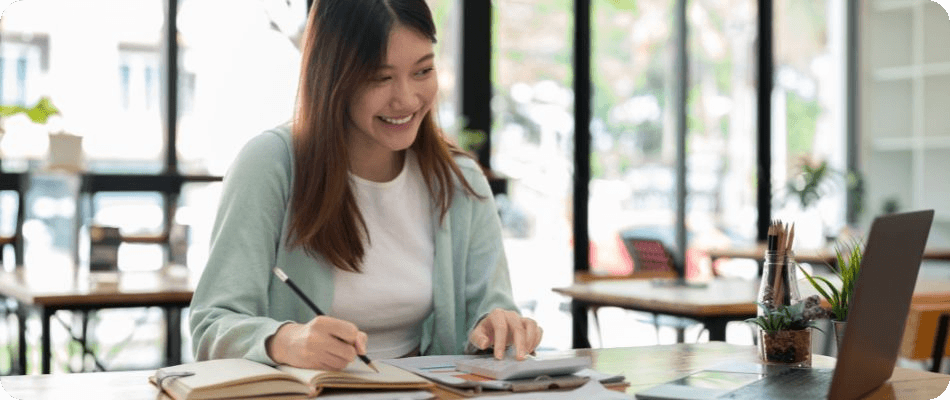 The benefits of using a cloud accounting system
Cloud accounting is an exciting new frontier for financial management, with the drawbacks and cost implications of traditional desktop programs removed.
With this shift comes many benefits that can help your business grow. Here is how cloud software makes you more profitable!
Access from anywhere, anytime

The cloud has changed the way we do business forever. From anywhere, at any time - you can log in and check your numbers without being physically present in your office premises.

With 24/7 availability and easy accessibility to any location where there is an internet connection, cloud accounting offers true flexibility in a highly connected world.

Real-time information

With real-time reporting, you can have an instant overview of your company & financial position. This allows for better planning and decision-making when it comes to forecasting cash flow or insights into Key Performance Metrics.

Real-time reporting saves time in compiling information and manual data entry into the system. As a result, there is a reduced risk of mistakes and omissions.

Live bank feeds

Instead of uploading a spreadsheet or downloading bank statements from your internet banking portal, you can now connect it with an accounting platform and get real-time updates.

Live feeds will save time because there won be any need for manual reconciliation or a load of paperwork; the data gets pulled straight through, which also improves the accuracy of information.

Up-to-date software version

As a user, you never have to worry about your software being outdated or insecure. Simply, signing in to your cloud accounting software is like using the latest version of the software.

You are always running on top technology with no unnecessary hassle from downloading and installing updates as they are taken care of automatically by the software providers.

Low cost

Cloud accounting is the way to go for small businesses that dont have robust IT needs. You can get a lot of features without paying much, which makes it much cheaper than desktop based solutions!

Not only is the initial software installation cost low, but you also save on maintenance costs in the long run.

Secured data sharing

Cloud accounting software has made it easier than ever to securely share information with your accountants. You can grant them secure access to all of the financial data in a matter of seconds, without using USB sticks or sending emails back and forth between you both!

It quicker and safer to use cloud software to store and share data.

Connected online payment

Cloud software is a great way to take the hassle out of managing your finances. You can connect third-party apps for payment processing with an online account and receive payments automatically, reducing wait times for funds in both directions!

This automated payment process will reduce the burden on your staff in managing this process, make the tracking transparent, and also provide customers with an easier payment option.
When should your business use cloud accounting?
Cloud accounting is a great option for businesses that need fast, detailed financials and key performance indicators.
Certain areas where you can use cloud solutions could be:
Financial reporting

Businesses can generate real-time financial reports on their financial performance and quickly identify any areas of concern and take corrective actions.

Having accurate accounting data and up-to-date financial reports is essential for sound financial planning.

Invoicing and billing

With cloud accounting, businesses can automate the process of sending invoices and tracking payments.

This will save time in chasing payments and give a better understanding of outstanding accounts receivable at any given time.

Inventory management

If you sell physical goods, keeping track of your inventory can be a time-consuming and error-prone process.

With cloud accounting, you can easily view and update your inventory levels from anywhere, meaning you'll always know exactly what you have in stock.

Tax compliance

With cloud-based software, you can record all your transactions as they happen with a quick export into tax return templates.

By keeping track of transactions on the cloud, it is easy to pull together the information your tax accountant needs during tax time. This way you can make sure you are tax compliant and avoid any penalties.

Remote working

The benefits of remote or flexible working can be realized with cloud accounting, which allows your business management team and finance department access to all the key data from anywhere they have internet, through remote servers.

By keeping track of transactions on the cloud, it is easy to pull together the information your accountant needs during tax time. This way you can make sure you are tax compliant and avoid any penalties.

You will never miss an important transaction again because it will always sync with whatever device you are using at that moment!
How to choose the right cloud accounting software for your business
Fortunately, today there are numerous cloud accounting applications available, such as Quickbooks, Xero, Hubdoc, Expensify, and other business intelligence tools.
Guide to accounting automation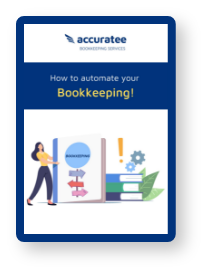 Do you know bookkeeping can be automated to streamline your accounting function?
Download our free e-guide on automating your bookkeeping and get it all sorted for you.
Download
With so many options available, how do you know which cloud accounting solution is right for your business growth?
For small businesses or startups, one of the major considerations when setting up their business is to choose the right cloud accounting platform for your business as there are many factors to consider. Each software has its own advantages and disadvantages, so you'll need to weigh your options carefully.
We have outlined the most important factors to consider when making your decision.
Business need

Your business needs are unique and require a tailored solution. When you are looking for the right cloud accounting software, carefully consider your nature and size of business and then compare different options suitable for your specific requirements.

Affordability

Accounting software is available for all budgets, but if you want something specific to your industry or customized with company-specific features then be prepared to pay a premium.

Ease of use

Make sure your team has access and understanding of their finances by finding software with simple user interfaces. Picking out simple user interface cloud solutions will help everyone on your team easily navigate through their tasks.

Flexibility

Your company will grow and evolve over time, which means you need advanced accounting systems with increased storage facilities. Make sure that the cloud accounting providers offer flexible plans so your business can have some room to adapt as it transitions into an ever changing world of technology!

Integration

If you want to keep up with cash flow and make sure no bills go outstanding, it important for your cloud software to be compatible with your bank so that all your transactions get integrated.

Data security

It is crucial to ensure the security of your data when considering a cloud accounting software program. Find out how a company stores their application's information, and make sure they have strong privacy measures in place before choosing one for yourself!

Customer service

The last thing you need when using accounting software is a poor customer service experience. This can lead to more problems than solutions, so make sure that any software provider has stellar support before choosing it!

We have curated a list of the best cloud accounting software that you can choose from. Read our guide on Automate your Bookkeeping.
Tips for transitioning to cloud-based accounting
Are you considering making the move to cloud-based accounting? If so, you're not alone. Many businesses are making the switch from traditional accounting software to take advantage of the many benefits of cloud accounting.
But transitioning to a new system can be daunting, especially if you're not sure what to expect. Here are some tips for making the transition as smooth and stress-free as possible.
Save important documents

Before you make the switch to cloud accounting, it is important that your financial records are backed up so that they can be accessed quickly if anything goes wrong with the transition.

Train your staff

If you want to make the most out of your move into cloud accounting solutions, consider training your employees about the features and functionalities of the cloud software, before they go live.

Choose the ideal software

There are so many different cloud accounting programs to choose from, but it is important that you take your time and make an informed decision based on the features of the software that will be best for your business needs!

Seek help from experts

If you have any questions or concerns, it is best that they are addressed by qualified professionals who will guide and assist your business through this transition.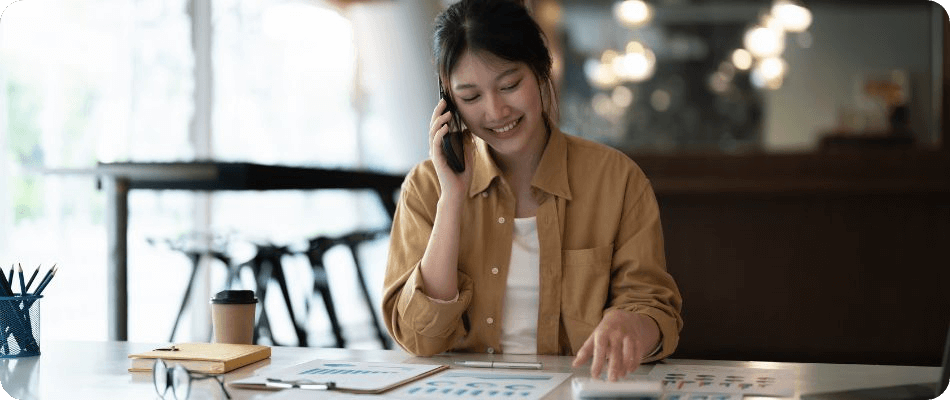 How safe is cloud-based accounting?
Security is one of the top concerns for small business owners, but it needn't be an issue with reputable cloud providers. The cloud provides you peace of mind knowing that your data will always remain safe in this highly secure environment!
Cloud provider ensures the safety and security of your company's finances by employing certificates, and encryption tools to protect sensitive information like bank account numbers.
With cloud software, the loss of a laptop is no longer an issue. Your data is now stored on secure servers rather than being kept locally, so you'll be safer if it's stolen or damaged!
The cloud is always up and running and ready to assist. Your company will never suffer downtime due to a fire or natural disaster since critical information will be kept securely off-site and accessible from anywhere in the world!
The cloud is always up and running and ready to assist. Your company will never suffer downtime due to a fire or natural disaster since critical information will be kept securely off-site and accessible from anywhere in the world!
The newest method to share data is more secure and private than ever before. You can limit who has access rights so that they only see what's important for them with a few clicks!
Cloud accounting software provides you with a clear view of how your organization is spending money. This transparency and visibility can save businesses from major issues down the road.
The future of cloud accounting
The old way of doing things is coming to an end. With cloud-based accounting, you can access your data from anywhere at any time on a secure network without having installation or maintenance costs for hardware like computers and printers!
Looking to the future, it seems likely that cloud accounting will continue to grow in popularity. More and more businesses are recognizing the many advantages that cloud accounting has to offer.
As cloud technology continues to evolve, it is likely that cloud accounting will become even more user-friendly and feature-rich. Consequently, we can expect to see even more businesses making the switch to this convenient and cost-effective way of managing their finances.
With the onset of globalization and digitization in the business world, cloud computing is likely to become the norm, allowing businesses to operate more efficiently and effectively.
Conclusion
The cloud accounting ecosystem is one of the best ways to streamline your business processes.
Cloud accounting software can help you automate many of the tedious tasks that come with running your business like bookkeeping, cash collection, bank reconciliation, and even customer relationship management, all from a single platform with ease!
With the convenience and accessibility of cloud accounting platforms, you can take your business finances with you wherever you go.
If you're looking for a more efficient and accurate way to manage your accounting, contact Accuratee today. We can help you get set up with a cloud accounting system that will make your business run smoother than ever before.
Thanks for reading!