Convenient business setup Australia
1000+ businesses have saved substantially large up on incorporation costs with our extraordinary business set-up services at an unbelievable price.
We make it easy to register your business online in a matter of minutes. Team Accuratee will guide you through the process, helping you select the structure that works best for your business and completing all necessary paperwork.
Our reasonable business set up cost will help you save big and benefit you in the long run. We're here to make sure your business set-up is one that is comprehensive, efficient, and cost-effective.
We also provide ongoing support and advice to help you stay up to date on the latest compliance requirements. We offer a variety of services post -set-up as well which includes online bookkeeping payroll, taxation, etc.
Consider our superior services that will provide countless benefits for your business.
Let's discuss
1800 96 50 90
Choose success: Optimal business setup
Begin your path to entrepreneurial success with Accuratee's expert advice. We assess your unique requirements and suggest the optimal business structure, giving you the tools to create a thriving enterprise in Australia.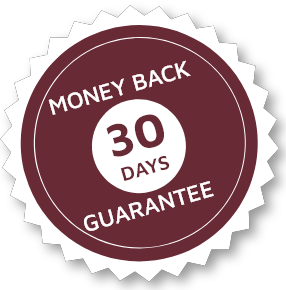 Accuratee offers 30 days money back guarantee to ensure client satisfaction.
Rest assured we always put our clients' requirements first.
How does our small business set up service benefit entrepreneurs?
For any entrepreneur, starting a business can be overwhelming and time-consuming. Our online services provide entrepreneurs with a user-friendly, convenient platform to get their businesses off the ground quickly and affordably.
We will provide you with exclusive advice on the suitable structure for your business so that you can maximize profits and minimize liabilities. We take care of all the tiny details and paperwork hassles so that you can focus on making your business thrive.
In addition to ASIC services, we also offer helpful advice for entrepreneurs on issues such as taxation, payroll, accounting etc. to make sure your business is fully compliant with the relevant authorities.
As an entrepreneur, you deserve the best support when it comes to setting up your business. Accuratee provides you with the excellent support and advice you need for your venture.
Contact us
1800965090
Steps our business set up consultants follow.
We are committed to providing entrepreneurs with reliable and cost-effective business setup services in Australia. We can help you launch your new venture successfully.
Need analysis
We start by understanding your business goals and objectives, and how best to structure the setup of your new business.
Right selection
Our team will provide expert advisory services on selecting the most suitable structure for your business.
Paperwork completion
We will handle all the paperwork and make sure you meet any applicable filing deadlines and regulations.
Ongoing support
We ensure your business set-up is a success and provide a variety of post-setup services including GST and BAS lodgment.
Why choose Accuratee for your business set up Australia?
We are committed to helping you get off to a successful start and our processes ensure that all necessary registrations, paperwork, and legal documents are completed quickly and efficiently. We make the process of beginning a business easy and straightforward.
We prioritize accuracy in the setup process because we understand how important it is for your business to start without any hiccups. We will also provide you with all the best practices, tips, and advice to ensure you succeed in no time.
We don't just stop at setting up a business. We offer a variety of services such as accounts receivables, and payables management, financial reports preparation bank reconciliation, etc
With everything under one roof, Accuratee is the one-stop shop for all your business needs. Start the journey towards a successful business today with Accuratee. Contact us now!
Call now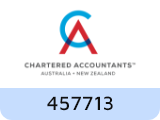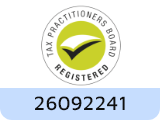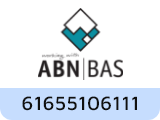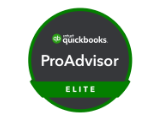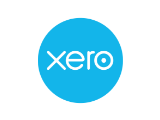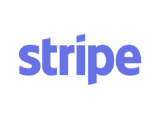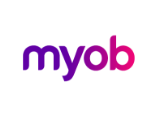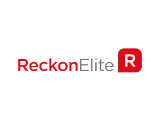 Frequently asked questions - Business set up
We offer a full range of services to help you set up your business in Australia including:
researching and selecting the best structure for your venture
drafting agreements between partners/shareholders
obtaining necessary business registrations
preparation and submission of tax returns for various types of businesses,including sole trader, company, partnership, and trusts.
At Accuratee, we also help businesses in getting personalised loans for both immediate and long-term needs. We have the expertise to make sure every business gets access to the financial resources they need.
The main legal structures for new businesses in Australia include:
Sole Trader: A single person runs this type of business. It is the simplest kind of business to set up, however, the owner is liable for all debts and obligations of the business.
Partnership: Two or more people run this type of business, with each partner responsible for the management and all debts and obligations of the business.
Company Limited By Shares: This structure is suitable for larger businesses and is complex. It is a separate legal entity and its members have limited liability for the debts of the company. The registration of a company is regulated by the ASIC.
Company limited by guarantee: This type of structure is usually used for non-profit organizations. The members do not own shares but guarantee to pay a certain amount of money if the company is wound up.
Trusts: This type of structure allows a trustee to hold property or income on behalf of beneficiaries and is often used for tax planning or asset protection. This structure has various forms like discretionary trust, unit trust, family trust, etc.
Each of these structures has a different setup and compliance requirements. It is important to consider the benefits and drawbacks of each type of legal structure before setting up a business in Australia and to seek professional advice as needed.
Once you have established the legal structure of your business, you will then need to register it with the relevant authorities in Australia.
Depending on the kind of business you are setting up, registrations may include an Australian Business Number (ABN), Goods and Services Tax (GST) registration, PAYG registration, and Business Activity Statement (BAS), as well as any licenses or permits required by your state government.
It is important to ensure that all the necessary registrations are completed before starting operations in order to avoid any legal complications later on. Professional help from an accountant can be very useful in ensuring that all the necessary steps have been taken.
Yes, we offer a range of accounting services such as bookkeeping, payroll management, business advisory, tax filing, business registrations, virtual CFO, and many more. At the most affordable rates, we have an expert team to take care of all your accounting needs customized to your own personal business.
By offering all these services under one roof, we make it easy for entrepreneurs and business owners to get the help they need without having to engage multiple providers. Contact us now to find out how we can help your business succeed.
The structure that is best suited for your business depends on
the type and size of your business,
your budget,
the number of people involved in the business, and
what you intend to do with the profits.
We provide exclusive advice as per each individual entrepreneur's needs.
Yes, it is mandatory to have a physical address in Australia that can serve as your registered office address for correspondence purposes. Your registered office address must be stated in all official documents associated with your business such as contracts, invoices, and notices of appointment.
You can either opt for virtual offices or you could rent or buy a physical space according to your business needs.
It is important to remember that the registered office address must be valid, authentic, and updated at all times. If there are any changes in your registered office address, you must inform the relevant authorities within 14 days of such a change.
Book a meeting with us
With our expertise in all business laws, we can simplify the process of setting up your desired business structure at the lowest costs. Schedule a meeting with us today to embark on your entrepreneurial journey together.