50% off
your first 3 months on bookkeeping and taxation (Offer ends on 31 December 2023)
Learn more
About Accuratee – Best accountant for small business
Accuratee accounting is one of the fastest-growing bookkeeping and accounting services providers in Australia.
Our team of professionals provide personalied support and have helped hundreds of businesses save accounting bills, while ensuring their financial records are in order.
Accuratee takes data security very seriously. We are an ISO 27001 certified company and adhere to international standards and best practices for information security.
Starting from just $26 per hour, we can customize our bookkeeping services and offer them at a fixed fee. Please learn more about our fixed fee model.
Let's discuss
1800 96 50 90
Get ISO 27001 certified bookkeeping services without impacting your budget
Gain your business credibility with our ISO 27001 bookkeeping service.
Rest assured that your financial data is always encrypted and confidential.
Regular backup of your financial records are highly prioritised to help you access it anytime.
Meet your ATO compliance obligations timely with accurate records.
Professional bookkeepers are just a call away to resolve all your queries.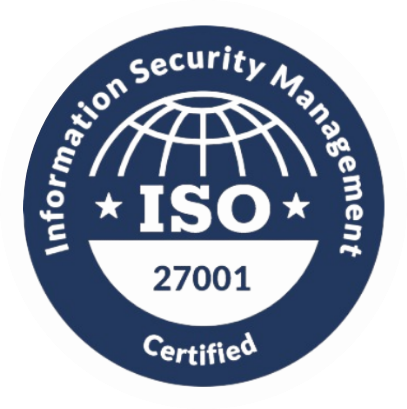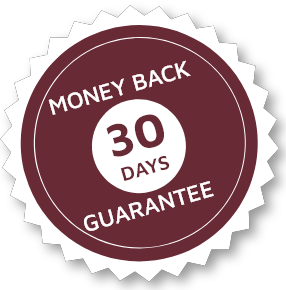 Accuratee offers 30 days money back guarantee to ensure client satisfaction.
Rest assured we always put our clients' requirements first.
Our small business accountant services
We offer small businesses diverse accounting services, with a focus on personalised attention and cost-effective solutions to achieve long-term goals. Our role is not just as accountants, but as partners in your business success.
Why choose Accuratee as accountants for small business?
Accuratee offers a personalised accounting services by understanding your unique needs and goals. Our team of experienced professionals stays up-to-date on the latest developments in the industry.
We are certified bookkeepers and registered tax agents offering:
Cloud based accounting
Secure and instant access to your financial information
Affordable and practical rates
Direct, easy, and timely reporting of your tax
Highest level of transparency
Customized packages that suit your needs
Easy access to our team of professionals for any queries
Choose Accuratee for trusted and tailored accounting solutions.
Let's connect
1800 96 50 90
Practical accountant for a small business
We take pride in offering genuine competence and unrivalled efficiency in providing accounting services.
Documents
Forget about documents sorting and labelling. It's our job now. We will get the required data from invoices, bank statements and other documents.
Book a call
Process
No more backtracking of documents from previous weeks. We will do accounting on real time basis and provide you timely updates about your financial health.
1800 96 50 90
Upload
Decide the easiest and convenient way for you to share the documents: email them, send pictures or simply drag and drop them directly on to our portal.
Send a message
Our recent blogs
Our blogs offer insights, tips, and updates for businesses to stay informed and improve financial management, make informed decisions, and achieve success.
Join fellow entrepreneurs who receive expert advice for their small business accounting.
Get regular updates and educational resources designed by small business accounting experts at Accuratee to help you make the right decisions about taking your business to the next height. No spam. Unsubscribe at any time
Subscribe
Let's connect
Our team of accountants and bookkeepers is ready to help you find the best way forward. Speak to one of our experts at any time.
Frequently asked questions
Accountants can assist small businesses by helping them track their financial records, preparing and filing taxes, providing financial advice, and managing payroll. Having accurate and organized financial information can greatly benefit a small business in terms of decision-making and overall success.
Additionally, hiring an accountant can also save the business time and resources that could be better spent on other aspects of the business.
Overall, accountants can be valuable assets to small businesses and can help them thrive financially.
The cost of a small business accountant can vary depending on the services they offer and their level of experience. It also depends on the size and complexity of your business and the services you need.
It is important to shop around and compare rates, as well as thoroughly discuss the specific services needed with potential accountants before making a decision.
Ultimately the cost of small business accountants is worth it for the peace of mind and professional guidance they can provide.
Small businesses often need assistance with:
Record-keeping
Preparing financial statements
Managing payroll
Filing taxes
Budgeting and forecasting
Financial planning
Profitability analysis
Working with a qualified accountant can help small businesses effectively navigate these tasks and make sound financial decisions for the future growth of their business.
Some ways to find a reliable small business accountant are:
1. Ask for recommendations from other small business owners in your network
2. Research and compare reviews of accounting firms on their website, social media platforms etc.
3. Meet with potential accountants to discuss their experience and expertise
4. Choose an accountant who is licensed and has a good track record with clients similar to your business.
With its cutting-edge technology and cloud accounting features, Accuratee aims to provide accounting services to small businesses across Australia, with ease.
This depends on the size and complexity of your business and your specific needs. However, there are many benefits of cloud accounting which include:
streamlining financial processes
improving organization and tracking of expenses
simplifying tax filing and reporting
providing insights on the financial health
Consulting a professional accountant can provide helpful guidance in making this decision. You can download our e-book on accounting admin for a detailed overview.
Our associates