Personalized and affordable medical accounting services
By taking advantage of our expert services for medical professionals, hundreds of doctors have slashed up to 50% of their accounting and bookkeeping expenses.
As a doctor, you know how important accurate accounting is for your business. Not only do accurate medical accounting records help you to manage your financial resources effectively, but they also provide valuable insights into the overall health of your practice.
However, it can be challenging to find doctors' accounting services that can be tailored to their unique needs.
At Accuratee, we understand your challenges and offer affordable medical accounting solutions tailored to your individual situation.
Our expert team of accountants has years of experience working with doctors, and we have been helping clients to improve their financial performance and optimise their operations.
Let's discuss
1800 96 50 90
Our assurance to provide first-rate services of accounting for doctors
At Accuratee, we ensure to provide the support you want for your specific needs, so we'll work together to know what's best regarding accounting services as well.
Standardised fees
Our bookkeeping consultation fees are standardized. This means our rates are fair and competitive, without surprises or hidden charges.
Tax minimization
Minimizing your taxes and maximizing savings is what we do best. Our expert will work with you to ensure you take advantage of all available tax deductions and credits.
Secure record keeping
Your financial records are secure with us. We use top-of-the-line security measures to protect your sensitive financial information while giving you peace of mind.
Timely BAS lodgement
We understand the importance of meeting important lodgement deadlines, and our team works efficiently to ensure that your BAS lodgements is completed accurately and on time.
Fixed monthly fee for a defined scope of services
Many clients appreciate having bookkeeping and tax services under one roof, while also enjoying the predictability of a fixed fee. Below is our indicative fee for a standard scope of work:
Cancel anytime
Unlimited support
Quick onboarding
Only Bookkeeping & BAS
Only bookkeeping and BAS (Does not cover tax returns, payroll and super):
Regular bookkeeping

Track income and expenses

Online BAS lodgment

Full financial statements

QuickBooks subscription

Annual business tax return

2 x directors' tax returns

Payroll processing

for up to 5 employees

STP reporting

Employer super reporting
Bookkeeping, BAS & Tax
For bookkeeping, BAS and tax returns (Does not cover payroll or super):
Annual business tax return

2 x directors' tax returns

Full financial statements

QuickBooks subscription

Regular bookkeeping

Track income and expenses

Online BAS lodgment

Payroll processing

for up to 5 employees

STP reporting

Employer super reporting
Bookkeeping, BAS, Tax & Payroll
All inclusive package: Bookkeeping, BAS, payroll, super and tax returns:
Annual business tax return

2 x directors' tax returns

Full financial statements

QuickBooks subscription

Regular bookkeeping

Track income and expenses

Online BAS lodgment

Payroll processing

for up to 5 employees

STP reporting

Employer super reporting
Add-Ons:
Businesses often require assistance with certain additional accounting tasks. To ensure flexibility to our clients, we offer hourly billing options for these additional tasks.
Accounts payable
Manage your bills, pay your vendors on time, and keep your cash flow in check.
From $26/hour
Accounts receivable
Raising invoices, track payments, and manage your cash flow efficiently.
From $26/hour
Other tasks
Such as debt collection, income reconciliation, docs matching and data entry.
From $26/hour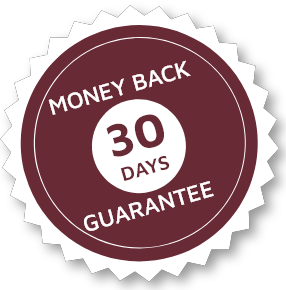 Accuratee offers 30 days money back guarantee to ensure client satisfaction.
Rest assured we always put our clients' requirements first.
How does doctors' accounting work?
Like any other business, doctors need to track their income and expenses to make informed financial decisions and ensure compliance with the law. This includes tracking revenue from patient payments, insurance repayments, and expenses such as office rent, supplies, and employee salaries.
Doctors also need to account for the cost of providing medical services, as well as any revenue generated from the sale of products such as medicines. This helps them precisely determine their profits and make better decisions about pricing and purchasing.
By keeping thorough and organized accounting records, doctors can also ensure they accurately pay taxes and identify opportunities for savings and growth.
Contact us
1800965090
What do our medical accounting services include?
Bookkeeping and reporting
We provide full-service bookkeeping for doctors, where we take care of data entry, preparation of financial statements, business activity statements(BAS), budgets as well as payroll.
Payroll management
Our payroll management team can handle all the payroll needs for your medical practice, including calculating and processing employee wages, managing superannuation payments, and keeping track of leaves.
Tax returns
We provide assistance with Australian tax returns and and ensure that your practice is compliant with all relevant taxation laws and regulations.
Cash flow management
Our expert accountant team can help you manage and optimise your cash flow, giving you sufficient funds for operational expenses, future investments, and emergencies.
Why choose Accuratee as an accountant for doctors?
At Accuratee, we specialize in accounting for medical professionals, including doctors, surgeons, dentists, and veterinarians. We understand the unique financial concerns of running a medical practice and can offer personalized solutions to manage your revenue cycle, track expenses, and maximize profits.
Our team consists of certified accountants and bookkeepers with years of experience in the healthcare industry.
Our medical accountants, bookkeepers, and financial advisors work together to deliver the results you seek to achieve.
Our accounting services allow you to focus on providing excellent patient care while we handle the financial side of your practice.
We offer convenient online access to your financial information.
Our accounting fees are nominal and fixed.
Accuratee provides the perfect bookkeeping solutions for all your business needs.
Call now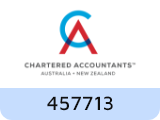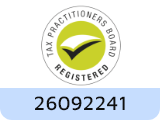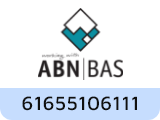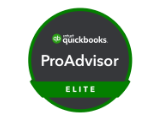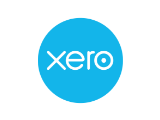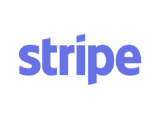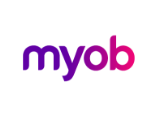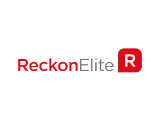 Related blogs
Our blogs offer insights, tips, and updates for businesses to stay informed and improve financial management, make informed decisions, and achieve success.
Frequently asked questions
Yes, it is necessary for doctors to have medical accountants because they understand the unique financial concerns and regulations that come with running a medical practice. They can also provide important insights and advice on areas such as revenue cycle management, maximizing profits, and tax compliance.
Having a medical accountant can save time and effort in managing finances, allowing doctors to focus on providing excellent patient care. It can also bring peace of mind, knowing that a professional is handling important financial tasks and ensuring compliance with laws and regulations.
Doctors should review their financial records and accounts at least once a month or quarter, depending upon their specific needs. This helps them stay on top of changes in the market, identify opportunities for savings, and ensure compliance with tax laws.
It's important for doctors to stay up-to-date on their income and expenses to make informed decisions about the future growth of their practice. Regular reviews will help them understand their financial situation.
Yes, your bookkeeper can help with tax compliance by keeping track of all relevant income and expenses, ensuring all necessary documents are submitted on time and identifying potential deductions.
However, it's important to note that a certified accountant would have more specialized knowledge in this area and may be better equipped to handle complex tax situations.
Ultimately, both a bookkeeper and accountant can assist with tax compliance, but it's important to have a clear understanding of their roles and responsibilities.
Some best practices that we follow at Accuratee include
staying updated on all relevant laws and regulations,
maintaining strict confidentiality of financial information,
providing convenient online access to financial data,
offering fixed and transparent pricing for our services, and,
regularly communicating with our clients to ensure they are informed and satisfied with the work we do.
We believe in working together with our clients to achieve the financial goals of their medical practice.
Some tips for finding a good doctor accountant include:
Checking for credentials and certifications, such as being a certified public accountant (CPA).
Looking for experience in the medical industry or with other healthcare professionals.
Asking for references or reading online reviews
Considering factors such as communication style and availability.
Interviewing potential candidates to get a better understanding of their qualifications and approach to financial management.
Overall, it's important to find an accountant who understands the unique needs and regulations of the medical industry and has a track record of success with healthcare professionals.
Some common accounting issues healthcare organizations face include:
Inaccurate coding that can lead to overbilling or denial of payment.
Managing complex reimbursement models and government regulations.
Improper tracking of costs and expenses.
Rising healthcare costs and declining revenues.
Lack of visibility into financial performance.
Integrating disparate systems for more accurate reporting.
To overcome these accounting issues, it's important for healthcare organizations to secure a reliable, experienced accounting advisory service consisting of knowledgeable professionals who can help navigate the complexities associated with this industry.
Outsourcing your doctor's practice's accounting offers several key benefits, including:
Reduced overhead costs.
Access to specialized expertise and technology.
Improved efficiency and accuracy in accounting processes.Increased visibility into financial performance.
Faster turnaround times for reporting and compliance tasks.
Outsourcing also allows you to focus on running your business, without having to worry about the complexities of managing finances in-house. You can free up valuable time and resources to focus on your core competencies.
Book a call
Take control of your finances with our accounting for doctors' services. Schedule a call now to experience the convenience and accuracy that these specialized services can offer!